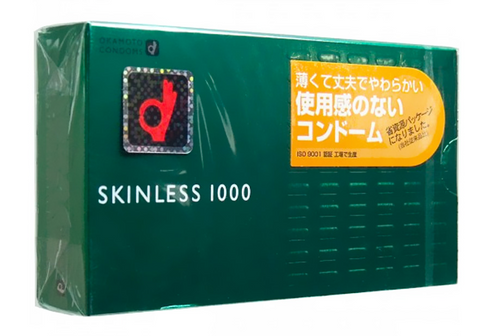 Okamoto Skinless 1000 Condoms (12 Pack)
Skinless is Okamoto's signature condom series. Skinless 1000 is the standard type and made of natural rubber latex with gel. This product is one of the most popular condom series, trusted by Japanese and international users alike.
Feel safe and natural with Okamoto's made in Japan condoms.
Producer: Okamoto
Country of Production: Japan
Amount: 12 pieces